Today is my big 4-0 birthday so to celebrate you get to save 40% TODAY ONLY!
Enter coupon code BDAY40 at checkout before 9pm PT August 5th.

Prices haven't been this low since the original launch, so get in NOW to save!

Attention life coaches, art therapists, counselors, spiritual guides, workshop facilitators, and creative souls:
Isn't it time you stand out from the crowd with a memorable and meaningful offering that helps you make more money?
Say good-bye to ordinary, ho-hum vision board workshops.

Say hello to exquisite and engaging experiences that inspire and delight your participants…

AND that help your creative business unfold beautifully!
Now YOU can become a Licensed
Unfolding Your Life Vision® Workshop Leader…
… and hold inspiring workshops based on one of my bestselling creative works
(as featured on ABC7 TV and sold in 13 countries)
without spending a fortune or spinning your wheels!

When I developed this creative goal-setting process in 2003,

I was amazed by how many of my big dreams manifested.
Within six months, my husband and I bought our first home (which met all the criteria written in my vision book!). I also started to grow my coaching business, eventually took the leap from Corporate America into the world of entrepreneurship, wrote a bestselling book, and so much more!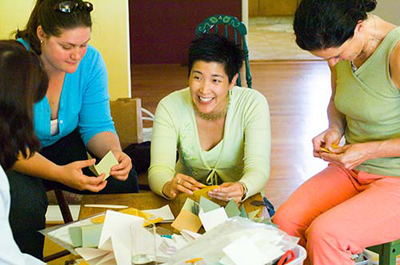 Your next offering is all ready for you to launch. So get started now!
After years of hearing so many requests from people just like you who want to lead clients through this inspiring and hands-on approach, I'm finally offering a lifetime license to lead Unfolding Your Life Vision® workshops – right in time for you to get your first workshops scheduled for the new year!
Read on to find out how owning an Unfolding Your Life Vision® license can help you expand your business and help your clients live their dreams.
Here's to inspiring visions, creative flow, and financial abundance!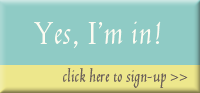 Can you find yourself in any of these scenarios?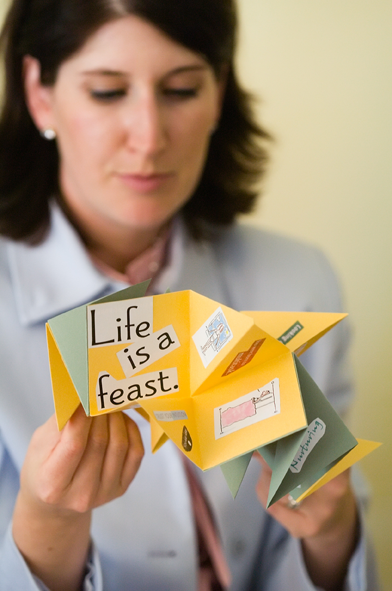 Are you struggling to develop your own programs from scratch when you really want to serve your clients NOW?
Are you a new life coach looking for an additional ready-to-go income stream?
Are you an art therapist or expressive arts facilitator who wants to incorporate another creative medium into your practice?
Are you an artist or creative soul who's been wanting to break into the workshop scene but haven't known where to start?
Are you an educator who is tired of the same old, boring exercises and would love to bring a fresh, fun approach to your class room
Are you an established coach or workshop leader longing to revitalize your toolkit with unique, quality resources?
Finally your creative business unfolding exactly as you want.
Make your clients' creative dreams come true.
Become a licensed Unfolding Your Life Vision® facilitator and for a super-affordable, one-time fee get the information you need to guide in-person groups and individual clients through this fun and interactive program.
Now you can take this tested approach and grow your business while you're helping others live colorful, fulfilling lives.
Earn your investment back after leading one workshop.
Here are just some of the many benefits you get from becoming an Unfolding Your Life Vision® licensed facilitator: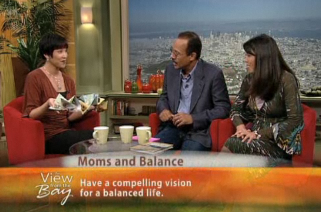 Get started quickly. Stop wasting time struggling to develop new content. This proven method is all there for you. You just get to spread the word, show up, have fun, and make money!
Increase your exposure as a creativity expert and facilitator
Elevate the value of your services with tested tools and beautifully designed materials to use with your individual clients
You know that leading workshops is a great way to build your business…
That's why you've been wanting to lead more of them… but you've been stalled trying to create yours from scratch.
With this done-for-you licensing program you can get started right away. I've taken out all of the guess work for you, so you can focus on teaching inspiring and profitable workshops now.
Plus you can: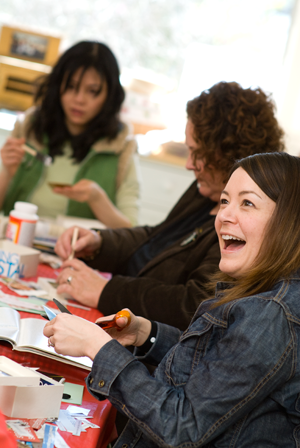 Let people "test drive" you and how you work before they commit to more intensive life coaching
Have a blast seeing the amazing transformations as you inspire and empower people to discover and live from their passions
Learn how to better meet your perfect customers' needs by hearing directly from your workshop participants
Develop your own voice as a leader and an expert
Collect awesome testimonials from folks who've experienced your brilliance firsthand
Promote additional events or offerings
Sell other products from the back of the room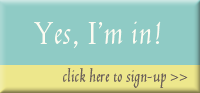 Fabulous folks from all walks of life are eager and waiting to work with you! Don't keep them waiting any longer.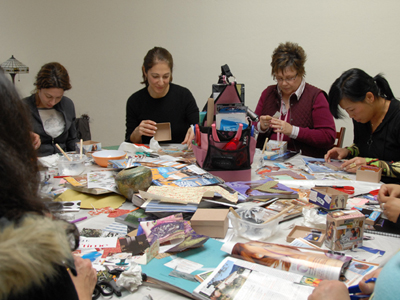 Work with creative souls or closet creatives like the following:
Professional women seeking more balance and fulfillment
Moms who desperately need some "me" time
Women in transition
Creative souls: artists, writers, photographers, bloggers, crafters
Spiritually minded peeps: yoga studios, health and wellness centers
Highly Sensitive People
Scrapbook enthusiasts who want to try something a bit different
Teenage girls, your Girl Scout troop, youth groups
Your church, synagogue, or other places of worship
Community groups
Corporate women wanting to escape cubicle land or to find their next career
And, more! The possibilities are endless

The Licensing Program gives you all the materials you need to start reaching out to and serving your perfect customers right away. Find out more about what's included in the license here.
The first step to holding your vision in your hands.

It is not often that I feel excited enough about a program I've completed to want to pass on the knowledge to other people, but that is exactly how I feel about Jennifer Lee's workshops and products. I have gained so much more clarity and greater faith in my creative abilities since working with Jenn's programs. I have no doubt that other people will get as much inspiration and guidance from engaging with her unique visually-oriented process as I have.
I love that I am presenting my clients with programs that have a proven track record, and that I have access to such beautiful and uplifting teaching and marketing tools. For my business, the Unfolding Your Life Vision® workshops will be a perfect partner to Right-Brain Business Plan® workshops, as I will be able to reach many more clients. Not everyone wants to start or run their own business, yet everyone one wants a clear life vision, one they can hold in the palm of their hand – and with this one you really can!
— Karen Bayly, www.step-into-your-spotlight.com
A true gem that supports creative people where they are in being who they are the way they are.

"In my work with highly sensitive people (HSPs), I don't often find such topics as business and life planning that have too many resources I can refer them to. The resources available for these topics are usually only rational and logical with a very close-up focus, while losing all possibility of the big beautiful picture that I find sensitive people come from. Those methods just don't work for HSPs, and never will.
So, I LOVE that I don't have to create a whole planning process for HSPs that fits with my work, it's already been done by Jenn and I have access to use it on my own! YAY! The Right Brain Business Plan® and Unfolding Your Life Vision® licensing programs give me immediately usable resources to add even more supportive services for the creative people that I work with who don't fit in the box. It allows them to work with the typically linear aspects of business and life in a swirly, twirly humongously-outside-of-the-box way that actually WORKS for them and fits in perfectly with my model of The Highly Sensitive Hierarchy of Needs.
I am so excited to use it in my Sensitive Leadership program intensives to really help HSPs lead in every way. It is essential to Sensitive Leadership. It's a perfect complement and I am so happy to have it. A true gem that supports creative people where they are in being who they are the way they are. Thanks Jenn for creating such a thorough and sensitive life-affirming system for planning!"
— Ane Axford, sensitive + thriving, Inc., www.sensitiveandthriving.com
An out of the box solution that helps me get on with building my business.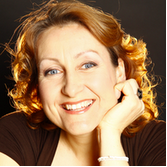 "I'm so excited that Jenn is offering this licensing program because it's a beautiful product, unique and very distinctive – and one that will be wonderful to offer people on this side of the pond.
This program will make it easier to offer a clear range of workshops and products that enhance my own brand, yet where all the testing and tweaking (and marketing) has already been done – it's an out of the box solution that helps me get on with building my business. Also, I feel it will complement the Right-Brain Business Plan® workshops perfectly, as it has for Jenn in her own business.
I know I'll be able to help my clients tap into their creativity, get clear on what they need to bring into their lives and most importantly, have fun doing it. I'll also be able to work a wider range of clients – younger people just leaving college or starting out in their careers, people in J.O.B.s who know there's more to life than the paycheck (but who aren't necessarily entrepreneur types ready to start their own business) and women who aren't career go-getters but have a strong creative streak that needs nurturing… I'm excited about this!"
— Michelle Rumney, www.roomontheedge.com
Help my clients stay grounded in their vision and values.

"I am so excited that Jenn is offering this licensing program because more people seeking inspiration will benefit from physically carrying their vision and values with them. I created my own Unfolding Your Life Vision® collaged book over a year ago. It has traveled with me and continues to be a source of fuel along my journey.
I have discovered, through my personal discovery process, that when we can journey as Traveling Sanctuaries, fueled by the visual items we carry in our physical Traveling Sanctuary bags, we can return to our center more quickly and stay more grounded in our true selves. This program will equip me with a tool to help my clients stay grounded in their vision and values."
— Kim Lampe, Founder, Modern B*a*g Ladies www.modernbagladies.com
A cost-effective tool to grow my business.

"Next year, I want to increase the creative visioning work I do with my current clients AND increase the number of clients I am working with. Jennifer's UYLV license opportunity provides me with a new tool to use with my clients and the chance to set up a workshop that will bring in new clients in the new year. I am also very excited to connect with a very strong, impressive brand – Artizen Coaching.
As a budding, professional development counselor and life strategist I am excited for the opportunity to grow my business and UYLV is offering me a cost-effective tool to do just that."
— Annie Von Essen, Vessel Strategy & Consulting, www.vesselconsulting.org
Your

Unfolding Your Life Vision® License
includes:
A Downloadable 100-Page Facilitator Guide:
Instructions that guide you step-by-step through how to deliver the workshop. It's like having me right there with you!
Detailed timelines for half-day and full-day versions, plus an outline for how to use the process with your individual clients
Suggestions, guidelines, and expert tips from a seasoned facilitator and certified coach for effectively leading a group and working with individual clients
Done-for-you e-mail templates to make participant registration and follow-up a breeze
A visualization script to help participants get in touch with their big dreams for their life
Checklists for before, during, and after the workshop
Recommended resources to help you set up, fill, and run your workshops smoothly
Getting the Word Out Guide and Goodies:
Sample marketing copy and approved graphics for use in newsletters, flyers, websites, social media, etc. to make it easy for you to get the word out
Pre-designed templates to make gorgeous flyers and postcards. No need to waste time or money hiring a designer!
Course testimonials to give you and the workshop an extra layer of credibility
What you get: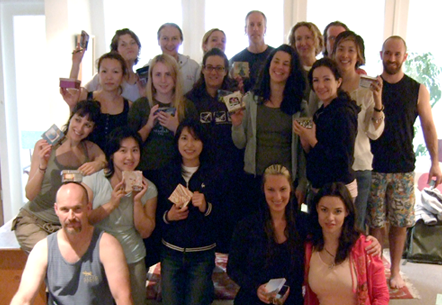 A lifetime license to deliver the Unfolding Your Life Vision® program as an in-person workshop or with individual clients as many times as you want without additional royalty fees or renewal fees
Special permission to use the Unfolding Your Life Vision® registered trademark for promoting and leading the program
Exclusive licensee discount on Unfolding Your Life Vision® kit
Basic Requirements:
You must purchase the Unfolding Your Life Vision® facilitator license and facilitator guide.
You must sign the licensing agreement during the checkout process.
We highly recommend that you have at least some training or experience in coaching and/or group facilitation in order to successfully lead this program.
What are you waiting for? Start leading workshops now
Once you sign-up, all the goodies will go straight to your in-box so you can get started right away.
Please note: Your bonus Unfolding Your Life Vision® Kit will ship out within 2 business days of your order.
| | | |
| --- | --- | --- |
| $495 $297 full pay | | 3 payments of $170 $102 |
Enter coupon code BDAY40 at checkout
to receive your discount through tonight August 5th 9pm PT.
Discounts not applied to previous purchases.

Plus you get these exciting bonuses
Bonus #1: Be a Dream Box Licensed Facilitator, too!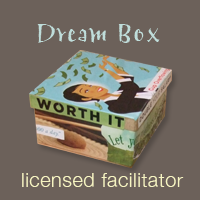 Not only do you get rights to run my signature Unfolding Your Life Vision® workshop, but you also get rights to lead my signature Dream Box Workshop as well (value $495). Your facilitator guide will include the Dream Box course outline plus marketing materials to help you get the word out.
The Dream Box Workshop was a popular module of the It's Yoga Teacher Training Program, which had students from around the world.
You're basically getting two workshops for the price of one!


Bonus #2: A complementary Unfolding Your Life Vision® Kit:
A complementary kit (value $35) so you can get acquainted with the process yourself.


Bonus #3: A free Livestream workshop with me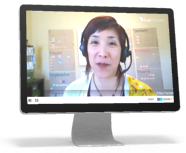 Access to a livestream recording of an Unfolding Your Life Vision® online workshop with me (value $85)


Bonus #4: The Your Life in Bloom play sheet
Rights to use my illustrated Your Life in Bloom playsheet in your workshops and with your clients (value $25).
This is a fun and playful alternative to the traditional Wheel of Life exercise used to assess different aspects of your clients' life.


You get all of these amazing goodies (valued at more than $600) when you become an Unfolding Your Life Vision® licensed facilitator!
| | | |
| --- | --- | --- |
| $495 $297 full pay | | 3 payments of $170 $102 |
Enter coupon code DBAY40 at checkout
to receive your discount through tonight August 5th 9pm PT.
Discounts cannot be applied to previous purchases.
If you have questions, please check out the FAQs.
Thanks for helping to bring more beauty, vibrancy, and joy into the world through doing this work. The world needs more creative, heart-based leaders like you!
About the Creator
Jennifer Lee, CPCC, PCC, MA, is the founder of Artizen Coaching and author of The Right-Brain Business Plan: A Creative, Visual Map for Success (New World Library, 2011). Her bestselling book has helped thousands of entrepreneurs around the world grow their businesses authentically and creatively.
Jennifer has been featured in Whole Living, Entrepreneur, Family Circle, Cloth Paper Scissors Studios, and Choice magazines. After spending 10 years climbing the corporate ladder and getting tired of living her dream "on-the-side," in 2006 she took the leap to pursue her passions full-time and now helps others do the same.
She received her coaching certification and leadership training through the prestigious Coaches Training Institute. She is also a certified yoga instructor, a certified Intuitive Painting and Expressive Arts Facilitator, and holds a B.A. in Communication Studies from UCLA and an M.A. in Communication Management from USC.